April 28, 2015
Soxxy debuts compression socks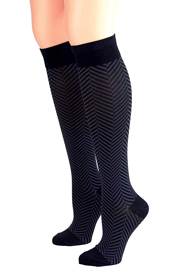 Soxxy Herringbone Style
Soxxy has introduced a new line of compression socks, the company announced.
Compression socks can be recommended for those recovering from surgery or for travelers in order to increase circulation. They can reduce swelling or the risk of blood clots.
Soxxy's first vending machine is fully operational at the Vascular Experts Clinic in Stratford, CT. Patients can purchase the socks in the waiting room.