January 05, 2016
Power Partners releases LED driver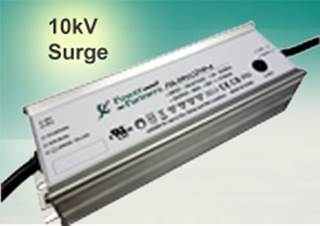 Power Partners releases LED driver
Power Partners announced the launch of the 120-150W LED Driver in the PDL120U-C Series.
These devices provide 10kV lightning surge protection and smart over-temperature protection, the company said. The new product has been designed for protecting electronic equipment outdoors, such as commercial LED lighting fixtures or digital signage.
Features include input voltage of 90-305VAC (127-431VDC), high efficiency (up to 92%), active PFC, constant current outputs ranging from 210mA to 4550mA with dimming options, waterproof up to IP67, comprehensive protection circuitry, UL8750 & EN61347 approvals. There is a 5-year warranty.