November 18, 2014
Pill counters from Kirby Lester spike due to hydrocodone rules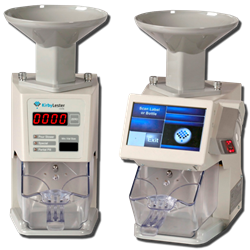 Pill counters from Kirby Lester spike due to hydrocodone rules
Kirby Lester, a retail pharmacy automation provider, saw an increase in demand for for its KL1 and KL1Plus pill counters during October, the company reported, reflecting the Drug Enforcement Agency's reclassification of the widely prescribed hydrocodone combination products to Schedule II.
The rescheduling hit on Oct. 6, and means hydrocodone medication prescriptions have to be double-counted. The pharmacy automation is ideal for C-11 dispensing and accounting, Kirby Lester said.
The pill counters use patented optic sensors to automatically count medications in pharmacies.