March 03, 2015
Patient curtain available for post-acute settings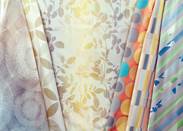 Privacy Curtain

Valdese Weavers Contract has launched its initial collection of Privacy Curtain designs, which can be used in outpatient clinics or long-term care facilities.

The fabric is fire retardant and is 100% polyester. It is durable, with the ability to withstand 160-degree wash cycles for 25 washes, the company said. It is NFPA 701 certified comes in many color options.

"Our strength in design, color and capacity can't be matched," said Chief Creative Officer Laura Levinson. "We have the ability and resources to develop nearly any request."

Valdese Weavers Contract is a brand of 100-year-old Valdese Weavers, the largest decorative textile mill in North America.