January 05, 2016
Omron Healthcare debuts two new devices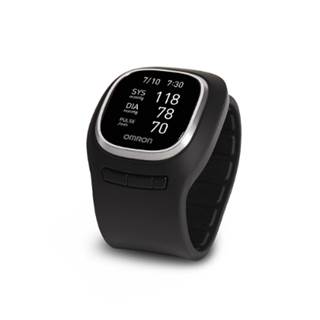 Omron Healthcare debuts two new devices
Omron Healthcare, which makes blood pressure monitors, gave a first look at its "Project Zero" Wrist and Upper Arm Blood Pressure Monitors and its OMRON Connect app at the Consumer Electronic Show in Las Vegas.
The tools are part of a roll-out in 2016, the company said.
"In addition to building on our heritage of accuracy, we are designing our new products to provide more insights, encourage behavioral change, and promote healthier lifestyle habits," said Ranndy Kellogg, Omron Healthcare's COO.
The Project Zero Wrist Blood Pressure Monitor is small, quiet and accurate, and can track real-time readings with a portable device, officials said. The Upper Arm Blood Pressure Monitor tracts hypertension levels.
The company also introduced its new OMRON Connect App, which is designed to work with a range of Omron Wireless Bluetooth® Smart blood pressure monitors. Users can download it for free from the Apple iOS or Google Play store in late 2016.