October 03, 2017
Nursing guide discusses tenure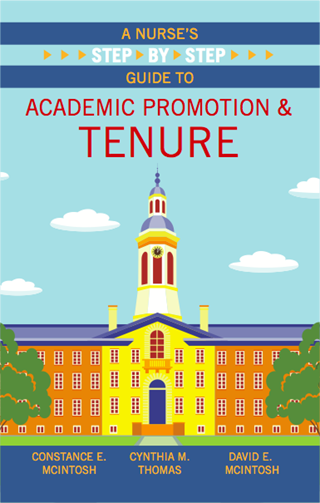 Nursing guide discusses tenure
A new book for nurses written by Ball State University professors focuses on promotion and tenure.
"A Nurse's Step-By-Step Guide to Academic Promotion & Tenure" from Constance E. McIntosh, EdD, MBA, RN; Cynthia M. Thomas, EdD, MS, RNC; and David E. McIntosh, PhD, is geared toward helping academic nurses.
The text is published by the Honor Society of Nursing, Sigma Theta Tau International.
"I would visit with those who had earned tenure, were working towards tenure or had dropped off tenure and asked them their experiences," Constance E. McIntosh said. "Consistently, not one person would be able to refer me to any guidebook. In fact, their response was always, 'I wish there would have been a book to help me through tenure.'"
For more, click here. The price is $34.95.