September 15, 2015
NurseGrid releases platform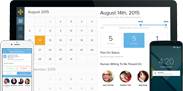 Nurse Grid
NurseGrid has debuted a new communication platform designed to help connect nurse managers with staff.
The tool can manage schedule changes, including when nurses call out sick. The platform is offered on a monthly or annual subscription from the Oregon-based company.
The announcement followed the launch of NurseGrid scheduling application for nurses six months ago. Nurses have used the app to schedule more than 10 million hours this year, according to Chief Operating Officer Andy Bartley.
"We've spent thousands of hours talking with hundreds of nurses to get the product right," he said. "What nurses love most is that we use their feedback to drive the product direction so they get a tool that is truly designed to meet their needs."