November 18, 2014
Nurse Rosie introduces two NPWT pumps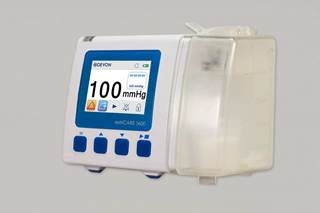 Nurse Rosie introduces two NPWT pumps
Nurse Rosie Products has introduced two Negative Pressure Wound Therapy pumps and Progressive Wound Care products.
Rosie Care and Rosie Care3600 are the company's new NPWT pumps, which can be used for wounds that are chronic, acute, traumatic, subacute and dehisced, as well as partial-thickness burns, ulcers (such as diabetic or pressure), flaps and grafts.
Progressive Wound Care's GelTex Black Foam Kits, IodoFoam, and LipoGel are intended to be used with NPWT pump systems. GelTex Black Foam Kits comes in three sizes and can be used with both Rosie Care pumps or with other NPWT systems. IodoFoam is a sterile single use Iodophor foam dressing that is permeated with iodine to create a controlled release of iodophor. LipoGel will not dilute, migrate, or dispense with exudate. It can be used in combination with IodoFoam, and/or Geltex Black Foam kits.