January 25, 2017
New two-way radio introduced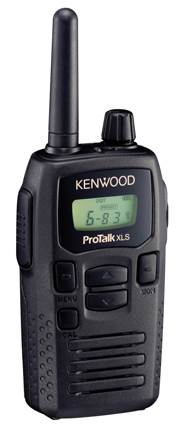 Kenwood ProTalk XLS
JVCKENWOOD has introduced the TK-3230DX portable in its line-up of KENWOOD ProTalk branded radios.
The portable updates the TK-3230 with a new design and features. There are now 99 frequencies and increased privacy.
Users can select a DQ or DQT tone for each channel at power-on, making the TK-3230DX more compatible with multiple team use, the company said. It has six pre-set channels and comes with a two-year warranty.
"The TK-3230DX, with its new user-friendly features and design, will appeal to an even broader range of customers who appreciate a compact and reliable radio for use in retail, education, facilities, hospitality and manufacturing," said Randy Fletcher, National Sales Manager, Business Radio, JVCKENWOOD USA Corp.