May 19, 2015
New toilet systems are water efficient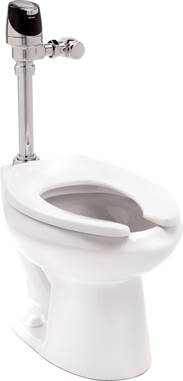 Sloan Max Efficiency Toilet
Sloan has introduced new toilet systems that the company calls its "most water efficient products." They use 31% less than the 1.6 gpf EPA standard, company officials said.
Healthcare institutions are among the top 10 water users in their communities, the Franklin Park, IL-based company noted.
Sloan has three water-efficient flushometer options, which are Royal manual valves, or ECOS® and SOLIS® electronic valves. These are paired with Sloan floor-mount, floor-mount ADA and wall-hung bowls for a total of 9 different combinations.