July 19, 2017
New pain device debuts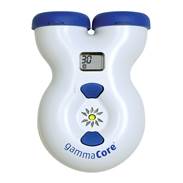 Gammacore
electroCore has announced the commercial launch of gammaCore® , a non-invasive vagus nerve stimulator, for acute pain treatment related to cluster headache.
The handheld device is applied to the back of the neck and sends gentle electrical stimulation through the skin to activate the vagus nerve.
Patients can receive the device by registering in the gammaCore Patient Registry (GPR), a non-research registry intended to examine experiences. Those in the GPR can receive two months of gammaCore treatment at no cost, as long as they share information about their experience. GPR will be offered at certain headache centers across the country.