June 26, 2018
New multi-load washer introduced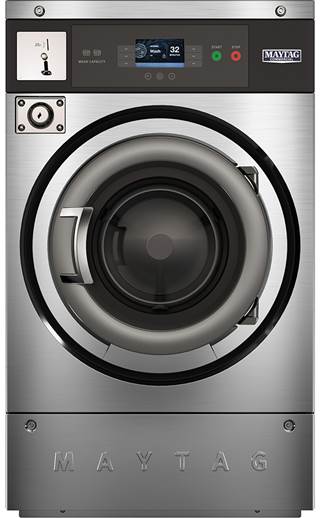 New multi-load washer introduced
Maytag® Commercial Laundry is introducing the Maytag® Multi-Load Washer, designed to handle large, heavy loads of laundry.
The rigid and soft-mount washers are available sizes ranging from 20 pounds to 65 pounds. They are engineered to deliver G-forces of 200 for rigid-mounts and 400 for soft-mounts.
"The Maytag® Multi-Load Washer represents an extraordinary addition to our product portfolio that continues to deliver compelling solutions to customers and the industry," said Trey Northrup, general manager of commercial laundry for Whirlpool Corporation. "We have listened to our customers – what they need and want from a multi-load machine – and we believe the new Maytag® Multi-Load Washer delivers on those requests and more."
The washers are designed with a Variable Frequency Drive System, which comes with a stainless-steel drum, cast-iron cross piece and hub and cast-aluminum pulley. Other features include the ability to add hotter temperatures or additional rinses.