March 14, 2016
New interactive wound dressing guide released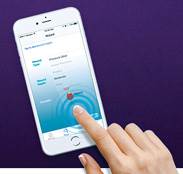 Dermarite Interactive Dressing Selection Guide App
DermaRite recently released its Interactive Wound Dressing Selection Guide, an interactive e-catalog app that allows users to input a series of wound characteristics that generates a list of appropriate DermaRite dressings.
The app was developed to address as many wound care scenarios as possible, the company said. It is part of Healing In D.E.P.T.H.™, DermaRite's holistic skin and wound care program for facilities.
The guide is available for iPhone, iPad and Android. To download the app for iPhone or iPad, visit iTunes or the Google Play store.