February 23, 2016
Modular flooring products debut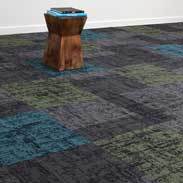 Kinetex Analog Room
J+J Flooring Group's newest Kinetex 24" x 24" modular products, Analog and Analog Mono, were released recently.
The products have eight common core colors and feature textile composite flooring. Each product is constructed using universal fibers.
The carpet is designed to fit in healthcare, educational or hospitality areas, the company said.