November 24, 2015
MED-PASS releases decision guide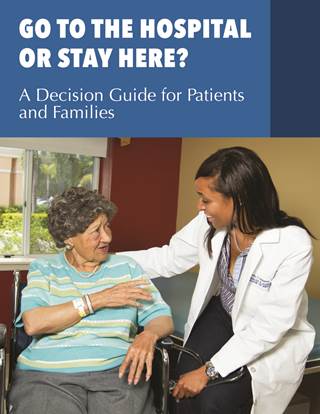 MED-PASS releases decision guide
"Go to the Hospital or Stay Here?" from MED-PASS is designed to help residents and families on treatment options.
The guide, authored by Ruth Tappen, Ed.D, RN, FAAN, of Florida Atlantic University, is in two, professionally-designed, full-color formats, a tri-fold option and 16-page guide that offers an expanded Frequently Asked Questions section and an easy-to-use Decision Tree.
The research was supported by a grant from PCORI (Patient-Centered Outcomes Research Institute) and is copyrighted by FAU.