October 13, 2015
LG Electronics creates cloud-based service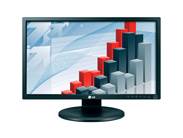 LG Commerical Monitor
LG Electronics and Amazon Web Services collaborated on an interactive experience at the 2015 AWS Re:Invent user conference.
LG Electronics was an AWS Re: Invent Titanium sponsor and provided Zero Client Tera 2 V-Series and IPS monitors for a hands-on lab.
The event, held last week, is geared around cost-efficient IT infrastructures.
"By supporting the AWS Re:Invent conference, LG is further solidifying that charge by giving industry decision-makers a hands-on experience so they can truly realize the benefits of this new technology," said Garry Wicka, head of marketing for LG Electronics USA commercial displays.
The LG Cloud Monitor system has a Teradici® PCoIP® processor and Amazon WorkSpaces for integrated computing. The software enables a single server to support more monitors. With no central processing unit or operating system, PCoIP Zero Clients reduce the risk of viruses, spyware and hacking, the company said.