April 21, 2015
IPSO adds SmartWAVe technology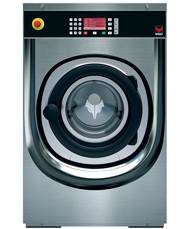 IPSO Softmount with SmartWave

IPSO has added SmartWAVe technology to its 20- to 70-pound capacity IY soft mount washer-extractors, the company announced. This will allow less water use.

The technology senses a load's water absorption level and adjusts it at each stage of the wash cycle. It can help providers save up to 32% in water costs.

"SmartWAVe gives laundry managers confidence that they're using the appropriate amount of water, detergent and energy needed to get a superior clean the first time," said Kathryn Rowen, North American sales manager for IPSO.

This feature is now available on IY soft mount washer-extractors in 20- to 70-pound capacities.