September 09, 2015
HandyCase allows easier swiping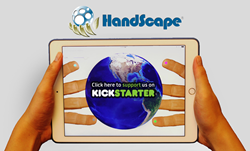 HandyCase allows easier swiping

The new HandyCase attaches to the back of a mobile device and allows users to see their hands through the screen.

HandScape Inc. said the smart case allows for one or two-handed interaction with games or maps, and means users are not obscuring the screen with their hands. Being able to see one's hands makes it easier to interact with electronic features on an iPad or other mobile device.

The case is Bluetooth Smart and has a long battery life.

HandScape has now launched this invention on Kickstarter to raise funds for further product design enhancement.