August 07, 2018
Fall system connects to Apple Watch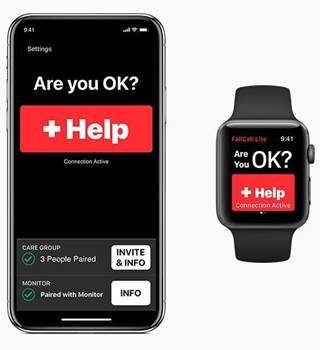 FallCall Lite
FallCall Solutions has launched its FallCall Lite, a personal emergency response system that was built for Apple Watch and iPhone.
Caregivers can connect through Apple devices they already own, noted Shea Gregg, M.D., founder, and president of FallCall Solutions.
"With more elders adopting mobile and wearable technologies, it is time we reassess how we can better integrate personal emergency assistants into people's lives," Gregg said. "FallCall is an innovation that can achieve this: There when you need it, invisible when you don't."
The systems features include voice activation using Siri, an Elder Apple Watch battery power-monitoring option, and an integrated subscription-based central monitoring service.
FallCall Lite is free to download, and monitoring is available for $14.99 a month. The company said it is also working on "smart" fall detection and machine learning.