July 26, 2017
Elmcroft Senior Living selects medication management system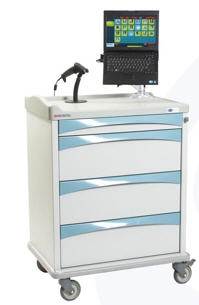 Elmcroft Senior Living selects medication management system
Elmcroft Senior Living has selected ACCUflo as a medication management system for more than half of its senior living communities.
Creative Strategies developed ACCUflo for use among long-term care pharmacies and in skilled nursing, memory care and assisted living communities. The system features an electronic medication administration record that tracks each step, allowing providers to have safe access to medical records, simplify duties and support barcode scanning of medication packages.
It tracks when and by whom the medication is accessed while reporting, in real time, back to the pharmacy, the company said.
Elmcroft runs more than 83 senior living communities in 18 states.
"ACCUflo gives us assurance that we are providing the safest possible medication administration process for our residents," said Pat Mulloy, CEO of Elmcroft Senior Living. "It is evident the Creative Strategies team shares our passion for service excellence as their outstanding around-the-clock support has instilled great confidence among our caregivers."