January 06, 2015
Electrolux unveils myPRO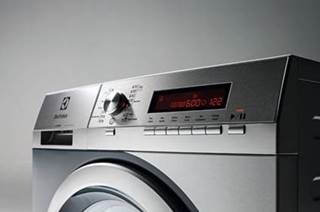 Electrolux Professional unveils myPRO
Electrolux Professional has released myPro, a smart laundry solution.
The new myPRO washer and dryer has a lifetime that is three times longer due to more durable construction, and a warranty for professional use. It offers a "sustainable and reliable investment," said Esther Staskiewicz, vice president of global marketing at Electrolux Professional.
The system is being targeting toward those washing mops and cloths for office cleaning, or to hair salon and gym owners.