February 09, 2016
DermaRite releases new dressings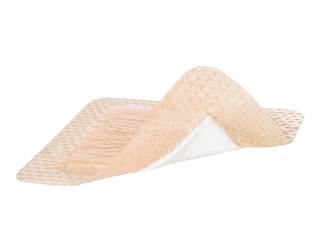 DermaRite releases new dressings
DermaRite® has introduce its ComfortFoam™ Border Lite dressings.
The ComfortFoam Border Lite is more comfortable for patients, the company said, and features an absorbent, self-adherent silicone foam island dressing consisting of a soft silicone contact surface, a thin flexible polyurethane foam pad and a vapor-permeable, moisture-proof outer film.
The shower-proof dressing sticks to the surrounding skin but not the wound bed, the company noted. It's considered ideal for low-to-medium exudating partial and full thickness wounds, including pressure ulcers, diabetic ulcers, arterial ulcers, venous ulcers and traumatic wounds.
"ComfortFoam Border Lite expands our silicone product line to address wounds with lower levels of drainage, offering greater choice to better meet the needs of those with fragile skin," said Holly Korzendorfer, PT, PhD, CWS, FACCWS, DermaRite's Vice President of Clinical Business Development.