December 20, 2017
18 color palettes enter market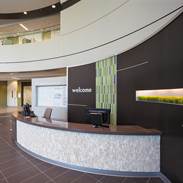 Collection of new color palettes brings latest trends to life across markets

Sherwin-Williams has created new, specially curated palettes specifically for the healthcare, new residential, commercial, multifamily, hospitality and education markets.

For commercial, new palettes include Crafted Calm and Native Species. For healthcare, public zones may benefit from the Focused Energy palette, while interior finishes could have the Warm Welcome palette, the company said.

To view the palettes, visit s-w.com/marketcolors.