December 17, 2013
Winnen moves to Noble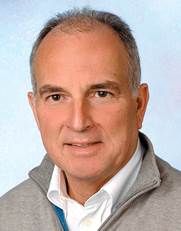 Stephan Winnen
Stephan Winnen is the new managing director, Europe, at Noble Biomaterials Inc., the manufacturer of X-STATIC®.
In the new position, Winnen "will oversee corporate operations and business development of the X-STATIC® brand in the European medical, military, industrial and apparel markets," the company said.
Winnen was previously the executive sales manager of Max Schlatterer GmbH & Co KG, and before that worked at Sympatex Technologies/Ploucquet.
Winnen grew up in a family business, Heinrich Winnen GmbH & Co, a clothing company. He is based in Herbrechtingen, Germany.
Winnen was educated at the University of Munich and the Albert Ludwig University of Freiburg.