March 03, 2015
Welch leads Clare Oaks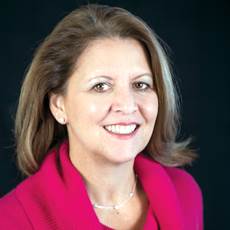 Beth Welch
Beth Welch has been named the CEO of Clare Oaks, a continuing care retirement community in Bartlett, IL. She joined Clare Oaks as executive director in 2013.
She was the administrator of DuPage County Convalescent Center in Wheaton for more than a decade. She has her Nursing Home Administrator License and has served on the board of directors for DONKA, Inc., a non-profit organization providing computer training to persons with physical and visual disabilities, since 2003. Welch also is on the Long Term Care Advisory Committee at the College of DuPage, where she is an adjunct faculty member.
Welch has been the president of LeadingAge Illinois, and was on its board of directors from 2006 to 2012.
She completed her bachelor's degree at Loyola University in Baltimore. She holds dual master's degrees in management and public health from Benedictine University.