March 27, 2018
Warren named executive director at Tennessee facility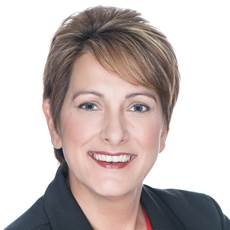 Sharon Warren, executive director of The Reserve at Spring Hill
The Reserve at Spring Hill, a senior care facility slated to open next month, has named leaders to two key positions.
Located 30 miles south of Nashville in Tennessee, the facility will be led by Sharon Warren, who will serve as executive director of the Reserve at Spring Hill. She's joined by Susanne Morrison, R.N., its new director of nursing.
Slated for an April 2018 grand opening, the Reserve will include 30 assisted living apartments, along with 68 private skilled-nursing and long-term care suites. Warren lives in Spring Hill and, after years of work in the long-term care field across the U.S., is excited to make a difference in her own community.
"Spring Hill is growing exponentially and needs more medical facilities to take care of residents, especially seniors. As the first center to offer skilled nursing care, in addition to a medical model of assisted living, we know seniors will benefit from locally offered care," Warren said in a statement.
The facility is currently seeking certified nursing aides, registered nurses, dietary staff and environmental service team members, according to the announcement.