July 11, 2014
Varsity adds Stone as leader of sales consulting practice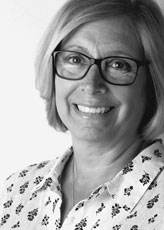 Jackie Stone

Jackie Stone has been selected as the leader of a sales consulting practice at Varsity, a marketing communications agency in Pennsylvania. She will be responsible for providing day-to-day oversight of sales teams for retirement community clients as well as delivering in-depth sales training.

Stone has 25 years of experience in marketing, sales and development of retirement communities.
Prior to Varsity, she served as senior vice president of marketing and public relations at Jewish Senior Life in Rochester, NY. Before that, she worked in marketing and public relations positions at Retirement Living Services and J Walter Thompson's Mature Market Group for more than 10 years.
For 5 years, she served as the director of senior care marketing at The Highlands at Pittsford.