September 20, 2013
UHS announces new CCO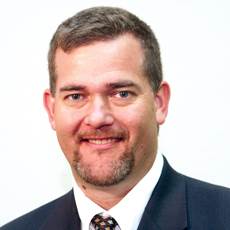 Ryan Beddingfield
UHS-Pruitt Corporation announced a new Chief Clinical Officer, Ryan "Bucky" Beddingfield, in August.
He began at UHS-Pruitt as a consultant pharmacist in 2001. He was promoted to Executive Director of Clinical Services, Vice President of Pharmacy Services, Senior Vice President of Pharmacy and Med Surg, and most recently, to Senior Vice President of Allied Health Services.

"In every project Bucky has undertaken throughout his years of leadership he has demonstrated an outstanding level of expert knowledge and professionalism, while consistently promoting the health and wellbeing of our patients." remarked Neil L. Pruitt, Jr., Chairman and CEO. of UHS-Pruitt Corporation.
Beddingfield is a certified geriatric pharmacist. He is a member of the American Society of Consultant Pharmacists, and currently serves on the Therapy Policy Advisory Committee for the American Health Care Association.
He is a graduate of Auburn University College of Pharmacy.