July 23, 2013
Thompson new VP at Life Care Centers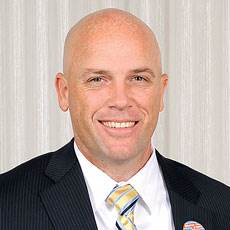 Raymond Thompson
Life Care Centers of America has named Raymond Thompson as vice president of its Northwest Division, based in Federal Way, WA. Thompson will oversee 29 skilled nursing facilities, rehabilitation and Alzheimer's centers in Washington, Idaho and Oregon.
"Long-term care offers the unique opportunity to develop relationships and learn from the people who created our opportunities today," Thompson said in a press release. "Working for an organization that truly values quality in every service it provides has given me the ability to grow as a person and leader in serving these amazing individuals."
He has more than 12 years' experience in long-term care and is certified with the American College of Health Care Administrators. His most recent position was as the vice president of its Mariner Region of Life Care Centers. Previous to that, he was executive director at Life Care Center of Port Orchard, 20 minutes outside of Bremerton.
Thompson earned his certification in long-term care administration from Texas State University. He also holds an undergraduate degree in occupational education..