May 21, 2015
SwimEx appoints Cattoni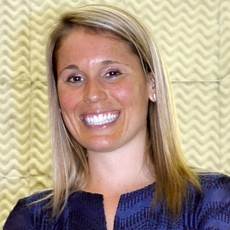 Sari Cattoni
Sari Cattoni has been hired as a part of the SwimEx Inc. sales team.
Cattoni will be teaching consumers about the advantages of owning a SwimEx and the health benefits of aquatic fitness and therapy. Cattoni was a college-level swimmer, and has experience with athletic training and aquatic therapy.
Before SwimEx, Cattoni was a physician extender at Advanced Orthopedics, a head athletic trainer at Glen Allen High School, and the graduate assistant athletic trainer for the University of Toledo at Maumee Valley Country Day School.
Cattoni earned her bachelor's degree in athletic training from Clarion University of Pennsylvania. She obtained her master's degree in kinesiology at the University of Toledo.