March 25, 2014
Stordy moves to Mainstreet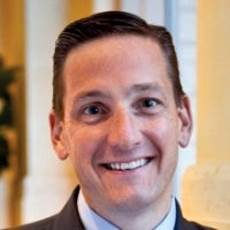 David Stordy
David Stordy has been named president of Mainstreet's new operating company. Mainstreet is a developer of short-stay rehabilitation facilities and based out of Indiana.
Stordy was previously a president of Golden LivingCenters, where he also served as senior vice president of operations for the Eastern Region of Golden LivingCenters and as a division president. Before Golden Living, Stordy was a senior vice president of the Northeast Division for SunBridge Healthcare, and also previously worked for Kindred Healthcare as a Southeast regional vice president and director of operations.
He is a licensed nursing home administrator. He received his associate of science degree from Massachusetts College of Pharmacy and Allied Health Sciences, and his bachelor's degree from the University of Massachusetts Lowell, where he also completed a master's degree.