October 30, 2015
Starr promoted at LaSalle Group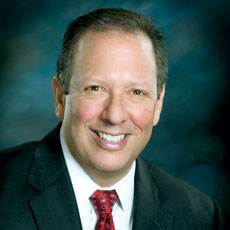 David Starr
The LaSalle Group Inc. promoted David Starr to senior vice president and general counsel. Starr became the company's vice president and general counsel in 2014.
Starr will continue to oversee the legal department that services Autumn Leaves, The LaSalle Group and other corporate brands, including its four divisions: Winfield Design, LLC; MWW Development, LLC; Lake Superior Contracting, LP; and Constant Care Family Management. He will be on the executive leadership team.
He will continue to oversee the company's risk management program and serve as corporate secretary.
He was previously the vice president and deputy general counsel for Belo Corporation. Prior to his time with Belo, Starr served as in-house counsel for American Airlines as an attorney with the international law firm of White & Case. He is licensed to practice law in Texas, California, and New York.
Starr has served as a board member of Big Brothers Big Sisters of North Texas and Make A Wish Foundation of North Texas.
He completed his bachelor's degree at New York University, and his law degree at Duke University School of Law.