October 06, 2014
Silvers starts at Berkadia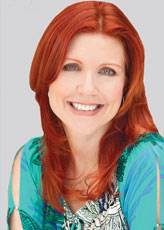 Lisa Silvers
Lisa Silvers has been hired as Berkadia Commercial Mortgage's vice president in the Seniors HOusing and Healthcare Group.
She began Sept. 22 and will be based in the Boca Raton office, reporting to Dan Biron, senior vice president and head of Berkadia's Seniors Housing and Healthcare Group.
Silvers was previously the vice president at Bank Leumi USA, providing portfolio loans for seniors housing owners and operators. Before that, she was the senior vice president of financial regulatory compliance at Sabadell United Bank. Silvers also has worked at RSM Corvus, CBRE Melody, Regions Bank and SouthTrust Bank.
She graduated from University of North Carolina at Charlotte with her bachelor's degree.