March 06, 2018
Segal named leader of Rhode Island skilled nursing facility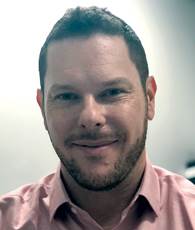 Joshua Segal, Wingate on Blackstone Boulevard
There's new leadership at the top of one skilled nursing facility in Providence, RI.
Wingate on Blackstone Boulevard recently announced the appointment of Joshua Segal as administrator of the SNF. In the position, he'll be tasked with overseeing operations and staff at the facility, according to a press release.
He comes to Blackstone by way of a nursing home in Cranston, RI, where he had stints as corporate compliance officer, financial services director and assistant network administrator. Segal is licensed as a nursing home administrator, holds a bachelor's of science degree in healthcare administration and is a member of the Rhode Island Health Care Association, according to the announcement.
"I love the fact that we can have a positive impact on people's lives in their time of need," Segal said. "I take great pride in the success stories of residents, who have improved their quality of life through the services we provide."
Wingate On Blackstone is located on a campus of aging services providers that also includes short-term rehab, assisted living, skilled nursing and care for those with memory impairment.