January 14, 2014
Schwaner moves to Goodman Group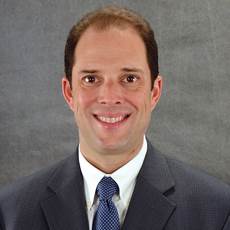 John Schwaner
John Schwaner started at The Goodman Group as the vice president of sales & marketing in December.
Schwaner will play a key role in overseeing all aspects of sales and marketing for the Senior Living & Health Care and Residential Property Management communities.
Schwaner was previously the senior director of National Sales and Marketing for Brookdale Senior Living, overseeing business development, including market assessment and leading the company's sales activities. He has also worked at A Place of Mom, American Retirement Corporation, Merrill Gardens, Sunrise Health Care, Inc. and Vencor Health Services, Inc.
"John brings more than 18 years of extensive experience as a sales and marketing leader in the senior living industry," said John Goodman, chief executive officer and managing partner, The Goodman Group. "His past successes in business development, managing turnaround projects, as well as creating programs to maximize revenue and increase occupancy at all types of senior living facilities, make him a tremendous asset to the company."
Schwaner has a Bachelor of Business Administration degree from the University of Massachusetts in Amherst. He completed the Executive Program at the Yale School of Management Executive Program in New Haven, CT., and an Executive Mini Masters in Business Administration at Belmont University in Nashville, TN.