February 16, 2016
Schlossberg-Schullo to succeed father at Alden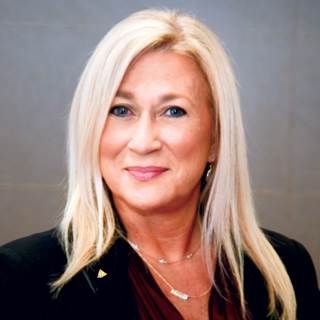 Randi Schlossberg-Schullo

Randi Schlossberg-Schullo will succeed Floyd A. Schlossberg as president at Alden Management Services Inc.

Schlossberg-Schullo joined the company 30 years ago and has been the vice president of AMS and president of Alden Realty Services Inc. since 2006.

As president of AMS and Alden Realty, Schlossberg-Schullo will be responsible for developing new services as well as strategic planning at 45 healthcare and senior living facilities throughout Illinois and southern Wisconsin, as well as Alden's subsidiary companies.

The elder Schlossberg opened Alden's first skilled nursing facility — Alden Lakeland in Chicago's Uptown community in 1971 and created Alden Management Services Inc. in 1977.

In tandem with the announcement, Alden said Robert J. Molitor has been promoted to chief executive officer.