December 20, 2013
Saccaro to start at Hill-Rom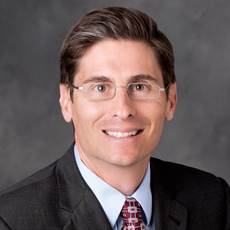 Jay Saccaro
James "Jay" Saccaro will begin as Hill-Rom's senior vice president and chief financial officer on Dec. 30.
He was previously at Baxter International for 11 years, where he was most recently the vice president and global franchise head of Specialty Pharmaceuticals$1.5 billion business consisting primarily of anesthesia and nutritional products.
He was previously also the corporate vice president and treasurer at Baxter, and, before that, was the vice president of finance for Baxter's Europe, Middle East and Africa business.
Saccaro also has worked in business development and strategy at Clear Channel Communications and the Walt Disney Company.
He has a bachelor's degree in economics and a master's degree in engineering and economic systems from Stanford University.