May 03, 2016
Rodriguez makes partner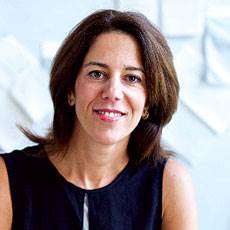 Xiomena Rodriguez
Interior design firm CentraRuddy has named designer Ximena Rodriguez a partner.
She will retain her roles as principal and director of interior desgin, and serve as lead interior designer for residential, hospitality and retail sectors. Recent major projects led by Rodriguez include Walker Tower, 443 Greenwich and The UAE Mission.
Rodriguez joined CentraRuddy in 2006 and was promoted to principal last year. She was previously associate principal. The firm is based in New York City, and Rodriguez is the firm's fourth partner.
She completed her undergraduate degree in architecture at the University of Buenos Aires School of Archiecture. She finished a post-graduate degree in management at the Unversity of Palermo.