June 27, 2013
Richards joins Varsity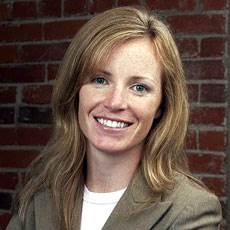 Maura Richards
Maura Z. Richards has joined Pennsylvania-based Varsity as its senior consultant. She will lead Varsity's new senior living sales consulting service.
Richards was previously the head of WESTGREY LLC, which she founded in 2008. She had partnered with Varsity when working with Covenant Village of Florida.
In the new position, she will "provide strategic direction and sales oversight for clients in the agency's senior living practice area, which includes single- and multi-location continuing care retirement communities (CCRCs), 55-plus housing, and those serving the home health, hospice, independent living, assisted living and skilled nursing markets," the agency said.
Richards has previously worked in sales and marketing at Retirement Living Services in Hartford, CT, and The Innovation Group. She has a bachelor's degree from Colorado State University.