December 01, 2014
Quynn begins at BB&T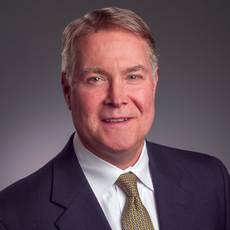 Russell Quynn
Russell Quynn has joined BB&T Capital Markets as its managing director.
He will be based in Washington, D.C. and will oversee senior living clients in the mid-Atlantic region.
Quynn's career began in finance at the University of Michigan Hospitals, and then Methodist Health System. He also was a nonprofit healthcare bond rating analyst at Moody's Investors Service in New York, and later a public finance investment banker serving healthcare, senior living and other nonprofit entities at Alex Brown & Sons and Wheat First Securities/First Union Capital Markets.
Quynn ran his own independent financial advisory firm for 13 years.
He completed his bachelor's degree at the College of William and Mary, and a master's of health services and administration, and an MBA, at the University of Michigan.