March 20, 2018
Qureshi named administrator of Illinois seniors facility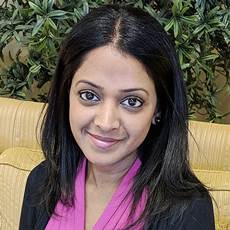 Ambreen Qureshi
The Spring Health Care Center at Monarch Landing has recently named Ambreen Qureshi as its new administrator.
Located in Naperville, IL, as part of a senior living campus, the center offers rehab, memory support, assisted living and other skilled care.
Qureshi started out in finance but realized that the corporate world wasn't her passion, and gravitated to the skilled-nursing field. Her love for the field dates back to high school, when she worked as a receptionist for a skilled-nursing community.
"I really wanted to be in a community where I could get to know the residents and families. I get attached to folks and want to make a difference in their lives. An opportunity at the Springs came about and I'm really excited to be here," she said in the announcement.
She graduated from the University of Illinois at Chicago, with a degree in finance, and dabbled in underwriting with BankOne. After not connecting with that work, she circled back to the facility where she started and spent time as a unit director for a spell. She later transitioned to a dual role in administration and social services for another skilled-nursing chain, and eventually went back to school to get her master's in social work.
Qureshi says she loves working in a place that's focused on care that is geared toward the resident.
"What I really, really appreciate here, is the person-centered care culture and the household model," she said. "These things have been talked about in the long-term care industry for years, but the implementation, in general, has been slow. When I see the model that is firmly in place at the Springs, I'm excited and I know that we can take this to the next level. There's no one out there that can compare to what we have here. We have so much to offer."