January 16, 2014
PSL selected as Enterprise Rose host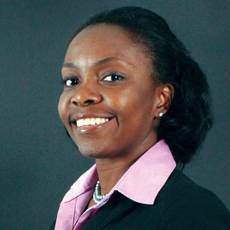 Shelly-Anne Tulia-Scott
Presbyterian Senior Living recently welcomed Enterprise Rose Architectural Fellowship Shelly-Anne Tulia-Scott.
PSL is one of six host organizations selected to partner with an early-career architect to create sustainable, affordable housing in underserved communities. The Enterprise Rose Architectural Fellowship began in 2000 and is designed to offer hands-on training for early career architects. For three years, Tulia-Scott will be tasked with working on residential projects for Presbyterian Senior Living. She will look at the functionality, sustainability and efficiency of existing buildings, and advise on future development efforts of campuses throughout Pennsylvania, Maryland, Delaware and southeastern Ohio.
"We really want to challenge the regional standards of architecture and raise the bar when it comes to the design, efficiency and sustainability of senior housing," said Jim Bernardo, COO of Presbyterian Senior Living. "We feel confident that Shelly-Anne will be an invaluable asset in reaching that goal and will add a lot of value to those communities."
Tulia-Scott is a registered architect, interior designer and LEED AP. Since 2008, she has been an architect at Leo A. Daly in Atlanta, where her projects included the Ft. Benning Resiliency Campus and Atlanta Fulton County - Wolf Creek Library. She also worked for two years at Gillespie & Steel Limited in Barbados and Trinidad.
Tulia-Scott received her bachelor's in architectural studies at the University of Technology, Caribbean School of Architecture, and her master's of architecture at Florida A & M University.