October 31, 2014
PruittHealth names Wyman CMO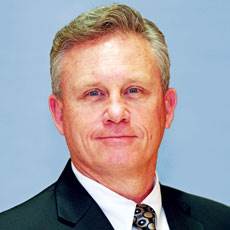 Daniel O. Wyman, M.D.
Daniel O. Wyman, M.D., MPH will join the organization as PruittHealth's Chief Medical Officer.
Wyman was most recently the Air Combat Command Chief Medical Officer and Command Surgeon in the U.S. Air Force. As PruittHealth's CMO, he will oversee care for 170 provider locations.
Throughout his career in the Air Force, he held a number of medical positions, including Chief of Family Practice, Squadron Flight Surgeon, Commander, Assistant Air Force Surgeon General, and most recently, Command Surgeon at Langley Air Force Base.
Wyman earned his bachelor's degree from the United States Air Force Academy and medical degree from the University of Nevada School of Medicine. He received a Masters of Public Health from the University of Texas School of Public Health.