August 15, 2013
Peasley to helm Foulkeways in PA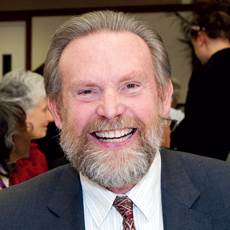 Michael Peasley
D. Michael Peasley will succeed Douglas Tweddale as CEO of Foulkeways at Gwynedd Continuing Care Retirement Community in Gwynedd, PA, effective Jan. 1.
Peasley has been the president of the Foulkeways Board of Trustees since 2006. He was the head of maintenance in 1979, director of resident services in 1981, assistant administrator in 1982, and left Foulkeways in 1985 to become a project manager at Meadowood Retirement Community in Worcester, PA.
He became the founding partner of Senior Living International, in Ambler, PA, in 2008. He has also been the executive director of Medford Leas, a Quaker CCRC in Medford, NJ, and the President/CEO of Shenandoah Valley Westminister-Canterbury in Winchester, VA.
He received his BBA in management from Temple University in Ambler, PA.
Peasley has served on the Board of Friends Services for the Aging (FSA); a Quaker service organization focused on the needs of Quaker CCRCs throughout the country. He was active in the establishment of the Peace Church Risk Retention group; a self-insurance organization established by members from CCRCs associated with the Church of the Brethren, Mennonites, and Quakers.
Tweddale, who has been CEO since 1990, is retiring.