December 13, 2016
Ouslander named Pathway Health advisor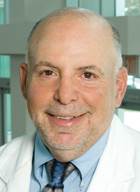 Joseph Ouslander, M.D.
Joseph G. Ouslander, M.D., has been named Senior Medical Advisor for Pathway Health.
Ouslander is known as the creator of INTERACT® (Interventions to Reduce Acute Care Transfers), a quality improvement program for long-term care providers. He is a professor and senior associate dean and professor, geriatric programs at the Charles E. Schmidt College of Medicine at Florida Atlantic University.
Among his accolades was the 2012 Nascher/Manning Award from the American Geriatrics Society.
He completed his education at Johns Hopkins University and Case Western Reserve School of Medicine.