May 24, 2016
Ocasio named EVP at Asbury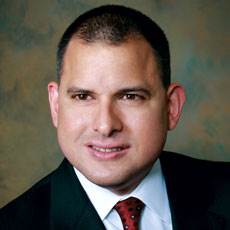 Manny Ocasio
J. Manuel (Manny) Ocasio, SPHR, was named Executive Vice President, Human Resources for Asbury Communities in April. He will oversee HR through the entirety of Asbury not-for-profit system and affiliated entities.
He was previously at Holy Cross Health, where he was chief human resources and integrity officer, and vice president of information management. He joined Holy Cross in 2005 as Chief Information Officer and vice president of information management.
Ocasio was previously the associate director at Instructional Technologies at the University of Maryland School of Law, Instructor of Foreign Languages at the Community College of Baltimore, and Manager of Outreach and Communications for the U.S. Export Council for Renewable Energy. He started his career as Assistant Director for Intergovernmental Relations for the Office of the Governor of Puerto Rico in Washington, DC.
His professional memberships include the Health Care Compliance Association and Maryland State Bar Association. He is certified as a Senior Professional in Human Resources (SPHR) by the Human Resource Certification Institute.
Ocasio completed his bachelor's degree at the University of Puerto Rico and his juris doctor at the University of Maryland School of Law. He completed an MBA and post-master's certificate at Johns Hopkins University. He is currently working on his doctorate in Designing Sustainable Systems (Organizational Behavior) at Case Western Reserve University.