August 26, 2014
Neal joins Ripley PR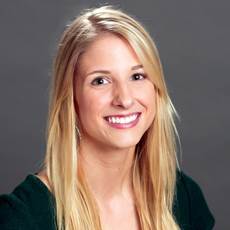 Morgan Neal
Morgan Neal has joined Ripley PR, a B2B public relations agency, as its new PR & social media coordinator. The agency, located in East Tennessee, represents clients based throughout the U.S. and Canada in commercial construction, health care technology, home services, franchise, manufacturing and technology.
Neal was previously at AC Entertainment, where she worked as an online & interactive media coordinator, responsible for the development and implementation of digital media campaigns. She also has interned at Mary Beth West Communications and for Sen. Lamar Alexander.
Neal also is the VP of Digital Media for the Knoxville American Marketing Association, Awards Committee Chairwoman for the Volunteer Chapter of Public Relations Society of America, and Marketing Committee Chairwoman for the University of Tennessee Young Alumni Council.
She received her bachelor's degree from the University of Tennessee.