August 21, 2013
Mountain States Health Alliance names president and CEO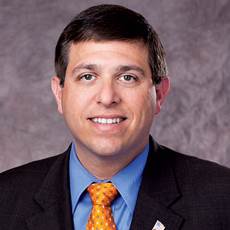 Alan Levine
Alan Levine will be taking the place of Dennis Vonderfecht as the president and chief executive officer at the Mountain States Health Alliance at the end of 2013, as Vonderfecht is retiring.
"Alan embodies the MSHA culture of bringing loving care to healthcare, and the Board is certain he'll do very well in this environment," said Clem Wilkes, chairman of the MSHA board of directors.
Levine has worked for more than 20 years in hospital operations and public service. He's previously lead two state health systems as the senior regulator and health policy advisor to two governors, as well as leading multi-hospital organizations.
He served as the deputy chief of staff and senior health policy advisor to Florida Governor Jeb Bush, before being named secretary of Florida's Agency for Health Care Administration. In that role, he managed a budget of more than $17 billion and coordinated the state's healthcare system through hurricanes and Medicaid reforms, among other accomplishments.
"The people of Mountain States Health Alliance are wonderful, caring, compassionate and highly skilled, and I could not be more enthusiastic about joining their team," Levine said in a press release. "Mountain States has earned a national reputation for quality and excellence, and our focus will always remain on making sure our patients come first, and that we are the place where our physicians always want to care for their patients."
Levine earned his undergraduate degree and a master's degree in business administration from the University of Florida.