October 02, 2015
Mittal moves to COMS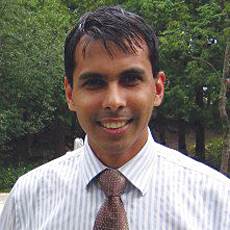 Simon Mittal, M.D.
Simon Mittal, M.D., became the director of medical affairs at Clinical Outcomes Management Systems (COMS) in September.
Mittal has been the corporate medical director at Ecumen and medical director of home care at The Good Samaritan Society. He also has been the vice president of medical affairs at Owatonna Hospital, an assistant medical director at St. Croix Hospice and chair of clinical operations of Owatonna Clinic/Mayo Health System.
He was the founding partner and CEO of Envisage Health Inc. He spent six years serving in the U.S. Army and also was a clinical instructor at Mayo Medical School.
Mittal completed his bachelor's degree at Baylor University and his medical degree at the University of Texas Health Science Center in Houston. He completed a master's in medical management under a physician executive program at the University of Southern California - Marshall School of Business.