November 17, 2015
Mathies named CEO at Consulate Health Care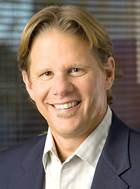 Sun Healthcare CEO Bill Mathies
Consulate Health Care, the largest provider of senior healthcare services in Florida, has selected Bill Mathies as its next CEO. Chris R. Bryson will be the chief operating officer.
Mathies was previously the chairman and CEO at Sun Healthcare Group.
He oversaw Sun's inpatient business for eight years as president and became its COO in 2005. Genesis HealthCare bought Sun in 2012.
Before Sun, Mathies was at Beverly Enterprises for 20 years, starting as an administrator in southern California. In 1995, he became an executive vice president, and president of a long-term care subsidiary that included a portfolio of over 600 centers in 35 states.
Board appointments have included Sun Healthcare Group, My InnerView and Episcopal Home Communities.
Mathies completed his bachelor's degree at University of Southern California.